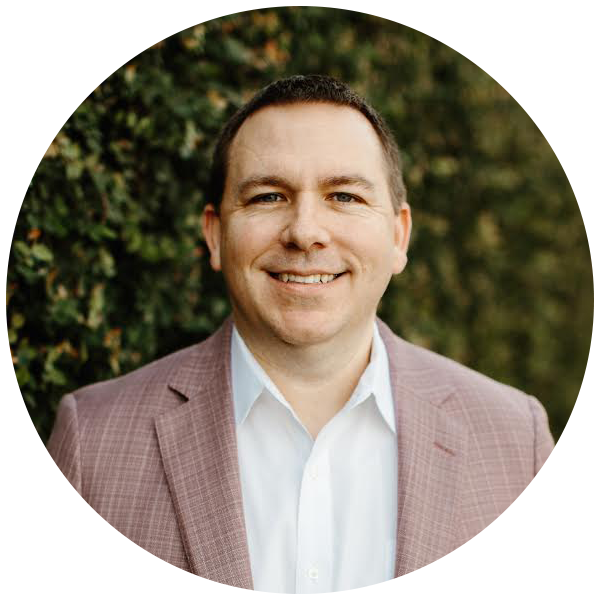 Keith Patton is a dedicated trial attorney with nationwide experience and success in complex cases.  Providing a balance between aggressive litigation and effective problem-solving, Keith is an accomplished advocate with a proven track record in the Courtroom on behalf of his Clients. 
Keith provides highly personalized representation with careful attention to each Client's differing needs and unique circumstances.
Severe Injury and Wrongful Death
Benzene Exposure and Leukemia
Toxic Exposure Cases
Trucking & Automobile Accidents
Oilfield Accidents
Construction Accidents
Aviation Accidents
Medical Malpractice
Maritime Law and Jones Act
Railroad (FELA) Claims
Pharmaceutical & Medical Devices
Keith has filed and resolved numerous lawsuits and claims filed on behalf of individuals and their families affected by severe forms of blood and bone marrow diseases.   His comprehensive and specific knowledge of the scientific and medical issues unique to this challenging practice area provides the foundation for appropriate case evaluation and handling throughout the litigation process and trial.
Exposure to benzene causes Leukemia and Lymphoid Cancers, including Acute Myelogenous Leukemia (AML) and its subtypes, Myelodysplastic Syndrome (MDS) and its subtypes, Non-Hodgkins Lymphoma (NHL), Chronic Lymphocytic Leukemia (CLL), Acute Lymphocytic Leukemia (ALL), and Multiple Myeloma (MM).    
Workers in certain occupations and industrial settings are exposed to harmful levels of benzene in the ordinary course of their work.  This includes refinery and chemical plant workers, gasoline terminal workers, gasoline truck drivers, chemical transporters, dock and barge workers, offshore oilfield workers, rubber workers, printers, automotive and industrial mechanics, painters, and numerous other jobs involving frequent exposure to benzene and benzene-containing solvents.   
Exposure to other toxic chemicals and substances including formaldehyde, chromium, vinyl chloride, and asbestos, may also give rise to specific types of cancer.  Each case must be evaluated individually based on the overall factual circumstances and legal issues.
Keith currently represents clients nationwide and frequently associates with attorneys across the country in pursuing benzene and other toxic exposure claims.
Commercial trucking presents a tremendous hazard to drivers and passengers everywhere. Even an experienced truck driver with the best of intentions can make mistakes and operate his or her vehicle in an unsafe, hazardous, and careless manner. A simple but preventable error can quickly escalate and create a major truck accident with another vehicle or pedestrian.
Numerous industry standards and regulations cover hiring and training requirements and safe operating practices. Well known causes of truck and commercial vehicle accidents include:
Driver Negligence – Fatigue, drug or alcohol abuse, speeding, reckless driving and other careless behavior.
Inadequate Hiring Practices – Companies are responsible for conducting adequate background checks and installing hiring practices that identify potential problems with employees.
Failure to Properly Train Drivers – Trucking companies must also provide appropriate training to drivers, and ensure they have the necessary skills to handle all aspects of their job.
Unbalanced or Overloaded Cargo – Properly loading a truck's haul is an extremely important aspect of ensuring safety. Cargo that is loaded improperly may spill onto the road or cause the truck to jackknife or roll over.
Improper or Inadequate Maintenance – Maintenance is crucial to ensuring safe operation of a truck. A malfunction at high speeds can quickly lead to catastrophe.
Defective Truck Equipment and Tires – The manufacturers of truck tires and equipment are responsible for providing safe products that perform as expected. If they have not done so, they are at least partially responsible for what occurs as a result.
If you have been involved in a major accident with a truck or commercial vehicle, it is critical to get started investigating and gathering evidence. Otherwise important facts and witness testimony may be lost. You can be sure the trucking company contacted its insurance company and lawyer before you did.
Contact Keith to meet and evaluate your case in New Mexico or Texas.
Oil and gas well drilling and servicing activities present multiple safety hazards. Significant injuries and deaths often result from problems in planning and prevention, training, and basic failures to follow industry standards. Several of these hazards include:
Explosions and Fires
Rotating Equipment and Unguarded Machine Hazards
Falls and Confined Spaces
Vehicle Collisions
Struck-By/ Caught-In/ Caught-Between
High Pressure Lines and Equipment
Electrical Hazards
Fracking Chemicals and Frack Water
Chemical Exposure
Tragic injuries often result from the speed, greed, and bad judgment which often pervades the oil patch. Companies should evaluate and know the hazards associated with each critical task at a well site and develop and follow safe practices to prevent life-changing injuries.
Injuries and risks can be reduced or eliminated through appropriate preparation and interventions. Accidents are avoidable when operators focus on pre-task planning, engineering controls, use of the right tools and PPE, proper placement of equipment and materials, and educating workers about specific risks.
The safety of workers must be the absolute priority at a well site. Contact Keith to discuss your legal options in the event of an oilfield accident in New Mexico or Texas.
Success in complex litigation requires the ability to gather substantial evidence and testimony of corporate responsibility and liability, build a solid legal record, and persuasively communicate medical and scientific issues to a judge and jury.  There is simply no substitute for experience in advancing and closing complex cases.
University of Dayton, B.A. English, 1998
University of Toledo College of Law,
Juris Doctor, 2001
Professional Associations & Memberships
State Bar of New Mexico, Member
State Bar of Texas, Member
New Mexico Trial Lawyers Association, Member
American Association for Justice, Member
Texas, 2001
New Mexico, 2016
U.S. District Court, New Mexico
U.S. District Court, Northern District of Texas
U.S. District Court, Southern District of Texas
U.S. District Court, Eastern District of Texas
U.S. District Court, Western District of Texas
U.S. District Court, Eastern District of Arkansas
U.S. District Court, Western District of Arkansas
U.S. Court of Appeals for the Fifth Circuit
U.S. Court of Appeals for the Eighth Circuit
U.S. Court of Appeals for the Tenth Circuit
Admitted on a case-specific basis in various other state and/or federal courts in Arizona, California, Nevada, Oregon, Washington, Utah, Oklahoma, Missouri, Illinois, Indiana, Iowa, Minnesota, Ohio, Arkansas, Louisiana, Florida, Georgia, North Carolina, South Carolina, Virginia, Pennsylvania, New York, New Jersey, Connecticut, and Massachusetts.
Patton Law, P.C.
500 Copper Ave NW
Suite 100
Albuquerque, NM 87102
p  (505) 910-4800
f   (505) 910-4382
My commitment and success as a trial lawyer is the product of efficiency, positive communication, and professionalism.  All inquiries are kept confidential.
No Professional Advice of Any Kind
Legal advice can be rendered only by competent, retained counsel who have a professional duty to advise you and are familiar with the applicable state or federal law, as well as the specific facts and circumstances involved.  The information and all content contained on this website is provided for general and informational purposes only.  The contents of this site are not and should not be construed as legal, medical, accounting, tax or other professional advice of any kind.  Laws differ in every jurisdiction.  For medical advice, always consult a physician or medical professional for diagnosis and treatment of any medical conditions or concerns.
No Attorney-Client Relationship
This website is not an offer to perform services on any matter.  Viewing or contacting us through this website does not create an attorney-client relationship. An attorney-client relationship is only established by a signed contract.  The content and features of this website, including means to submit a general inquiry, do not constitute an offer to represent you.